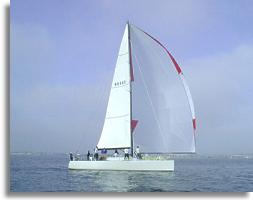 "Locomotion" reaching with a asymetrical
spinnaker off Newport, California.
Andrews 45
Principal dimensions
LOA 13.75 m. 45.1 ft.
LWL 12.4 m. 40.8 ft.
Beam 3.75 m. 12.3 ft.
Draft 2.8 m. 9.3 ft.
Displacement 5440 Kg. 12,000 Lbs.
Ballast 2520 Kg. 5555 Lbs.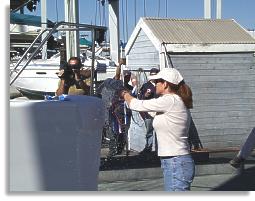 Melinda Lincoln christens "Locomotion" on December 23, 1999


Deck Layout
(Click to enlarge)




Interior Plan
(Click to enlarge)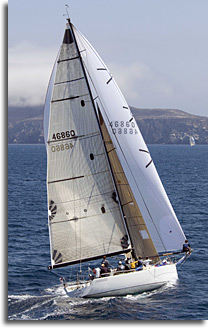 "Locomotion" - 2009 Santa Barbara to King Harbor Race. Click here to view larger image.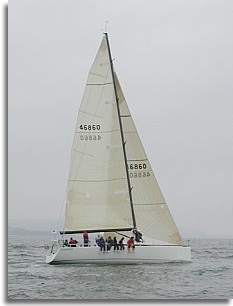 Start of 2001 Newport to Ensenada
race where Locomotion was the
fifth monohull to finish.